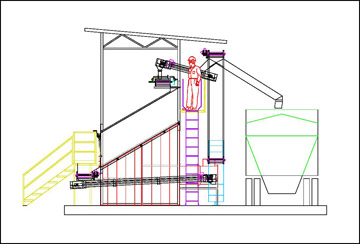 Econo-Dryer℠ Single Bay
Process High
Moisture Nuts with
the Econo Dryer℠
An Affordable
Stadium Dryer Alternative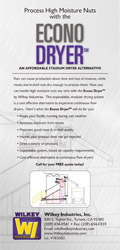 Econo Dryer℠ Rack Card
[3.08 MB PDF]
Rain can cause production down time and loss of revenue, while meats and in-shell nuts dry enough to process them. Now you can handle high moisture nuts any time with the Econo Dryer℠ by Wilkey Industries. This expandable, modular drying system is a cost effective alternative to expensive continuous flow dryers. Here's what the Econo Dryer℠ will do for you:
Keeps your facility running during wet weather
Removes moisture from meats
Maintains good meat & in-shell quality
Insures your product does not get rejected
Dries a variety of products
Expandable system, based on capacity requirements
Cost effective alternative to continuous flow dryers
Call for your FREE quote today!