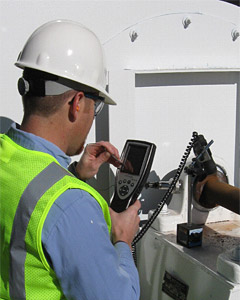 Maintenance Solutions
Preventative Maintenance
Preventative Maintenance is an area on which we focus. Through the use of the Smart-Fix℠ bearing analysis program, Wilkey Industries Inc. (WI) has helped reduce downtime by making repairs when it is convenient, not catastrophic.
WI supplies onsite technicians to analyze the remaining life of the motor, conveyor and fan bearings. They are able to balance fans onsite, saving the time and cost involved in dismantling and sending fans out for re-balancing.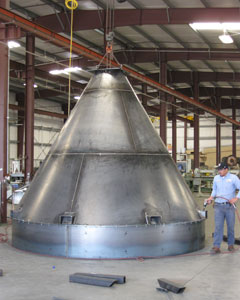 Baghouse Hopper Repaired
Equipment Repair
Our field service crews analyze and repair most equipment on-site. We specialize in repair of fans, baghouses, ducting and airlocks.
Before Repair
After Repair