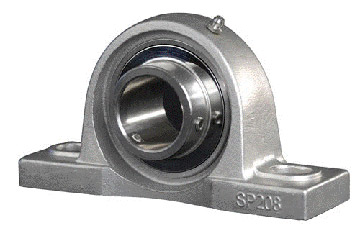 Smart Fix℠
Eliminate Expensive Down Time with the Smart Fix℠ Bearing Analysis & Maintenance Program
Preventative maintenance is an area we specialize in. Through the use of the Smart-Fix℠ Bearing Analysis & Maintenance Program, Wilkey Industries has helped reduce downtime, saving money and man hours that were previously spent repairing fans and replacing worn bearings that only may be defective. We supply onsite technicians that utilize state-of-the art equipment to analyze the remaining life of motor, conveyor and fan bearings. You will know which bearings will last another season and which ones need to be replaced now. Through the use of vibration detection, our Smart-FixSM technicians can also detect whether bearings are misaligned, loose or if there is a bent shaft causing a problem.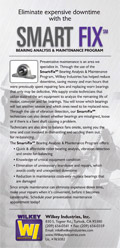 Technicians are also able to balance fans onsite, saving you the time and cost involved in dismantling and sending them out for re-balancing.
The Smart Fix℠ Bearing Analysis & Maintenance Program offers:
Quick & affordable roller bearing analysis, vibration detection and onsite fan balancing
Knowledge of critical equipment condition
Elimination of unnecessary tear-down and repairs, which avoids costly and unexpected downtime
Reduction in maintenance costs- only replace bearings that are damaged
Since simple maintenance can eliminate expensive down time, make your repairs when it's convenient, before it becomes catastrophic. Schedule your preventative maintenance appointment today!