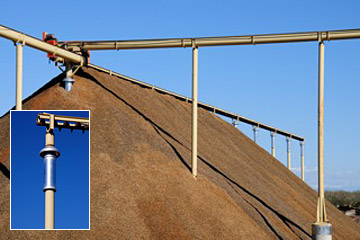 Wilkey Watchmen℠
Detect Early Warning Signs
of Water and Fire Damage
Processors lose valuable hulls every year due to rainfall and moisture build-up in hull piles. These piles frequently catch fire without warning. In response to these concerns, Wilkey Industries created the Wilkey Watchmen℠, a unique, easy-to-install tool that: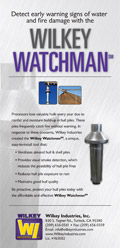 Ventilates almond hull & shell piles
Provides visual smoke detection, which reduces the possibility of hull pile fires
Reduces hull pile exposure to rain
Maintains good hull quality
Be proactive; protect your hull piles today with the affordable and effective Wilkey Watchmen℠.